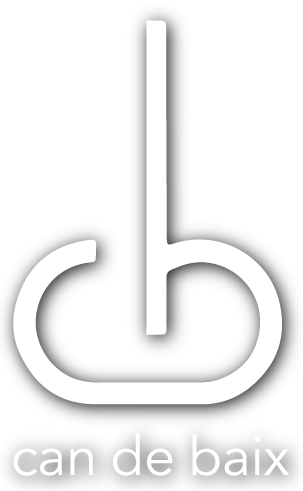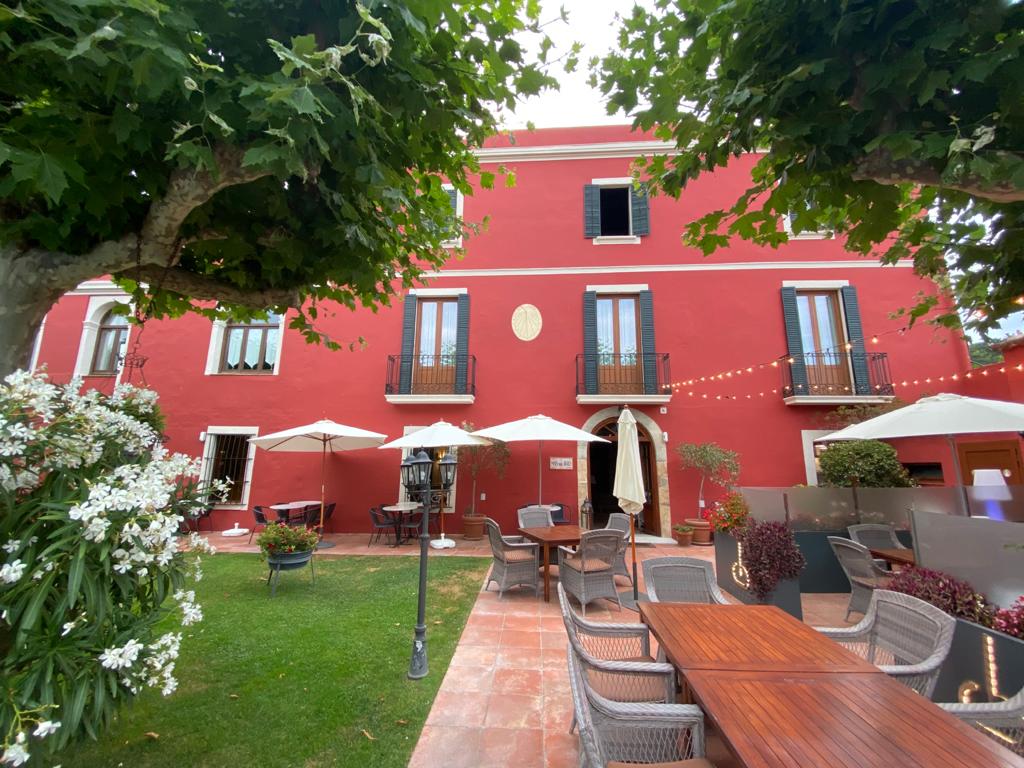 · If you are attracted to creative Mediterranean-based restaurants based on culinary fusion and local produce.
· If you are one of those who values ​​the elegance of the space as a differential element when it comes to appreciating a gastronomic experience.
· If you are in love with Cabrils as a gastronomic brand and you want to discover a new epicurean place in the maresme.
FOIE GRAS MI-CUIT CASERO 18
praliné de pepitas de calabaza y tostas de regaliz

CARPACCIO DE GAMBA ROJA 21
cítricos y aroma de trufa

ENSALADA DE LA HUERTA 10
selección de lechugas, tomate, cebolla tierna, pimiento y zanahoria

ENSALADA CANTÁBRICA 13
tomate, pimientos asados, atún y anchoa
con vinagreta de piparra

"ESGARRAET" 12
bacalao, pimiento escalivado, cebolla, tomate concassé y oliva negra

SOPA DEL DÍA DE TEMPORADA 9.20
CRUJIENTE DE BERENJENA 10
y calabacín con miel de caña

HONGOS AL HORNO 16.5
yema de huevo y aroma de trufa

FALAFEL LIBANÉS CON TZATZIKI 8.5
en germinados de cebolla y remolacha
RODABALLO 22
a la Donostiarra

BRAZO DE PULPO A LA PLANCHA 22.5
con aceite de cítricos y maria luisa, sobre puré de patata roja y polvo de ceniza de chile poblano

BACALAO CAN DE BAIX 21.5
con crema de puerro y espárragos trigueros salteados

SALTEADITO DE CALAMAR DE PLAYA 19
con verduritas de temporada
ESPALDITA DE CORDERO 25
cocinada a baja temperatura con su jugo en reducción, acompañada de patata platillo al romero

LOMO BAJO DE VACA
25 (350gr) 45 (800gr)
con patatas confitadas en vainilla bourbon y ensalada

COCHINILLO DE SEGOVIA 24
cocinado a baja temperatura con puré de manzana verde

CONFIT DE POLLO DE CORRAL 17
con tombet y patatas confitadas a la canela
Pan cristal con tomate 3,5
Ensalada verde 4.5
Patatas panaderas 5
Pimientos del piquillo al horno 6
Pimientos verdes FRITOS 6
PATATAS A LA VAINILLA BOURBON 6
PATATAS FRITAS 5
QUESO DEL RONCAL 6,5
membrillo y nueces

TARTA DE MANZANA 6
y helado de vainilla

MACEDONIA DE FRUTAS 6,5
osmotizadas

AREPITAS DE ANÍS VERDE 6
con chocolate belga caliente y helado de vainilla bourbon

TARTALETA CASERA DE QUESO TIBIA 6
con coulis de frutos rojos

COULANT DE CHOCOLATE 6
con helado de mango
MACARRONES 6.5
con salsa de tomate

BISTEC 12
con patatas fritas
2 HUEVOS FRITOS 6.5
con patatas fritas
DEDITOS DE POLLO CROCANTE 10
con patatas fritas